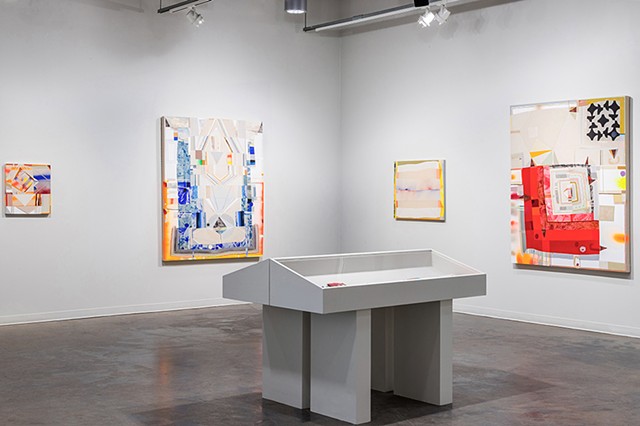 Barbara Campbell Thomas's work combines painting with quilting, overlaying their material vocabularies to create complex formal dialogues within each painting that resonate with the details of her own life and the history of each medium. She came relatively late to quilting, which she learned from her mother, but quickly realized its power as an art form traditionally practiced by women to inform and expand the range of painting.
Barbara Campbell Thomas's paintings have been exhibited in museums and galleries across the United States: at the Weatherspoon Art Museum, The Painting Center, the Atlanta Center for Contemporary Art, The Southeastern Center for Contemporary Art and the North Carolina Museum of Art. She has been an artist-in-residence at the Hambidge Center for Creative Arts and Sciences, the Skowhegan School for Painting and Sculpture and, in 2021, she will attend the Elizabeth Murray Artist Residency. She is a recent recipient of a North Carolina Artists Fellowship.
Barbara Campbell Thomas is an Associate Professor of Art in the School of Art at UNC Greensboro. She lives and works in Climax, NC.